Automatic Doorway Spill Barrier - Retention Barrier BL/BDD-PM
Article Index: 074, 075, 076
BL/BDD-PM
Vertical Pivot

Pneumatically controlled – fully automatic

Above the floor installation - No pit needed

For low ceiling heights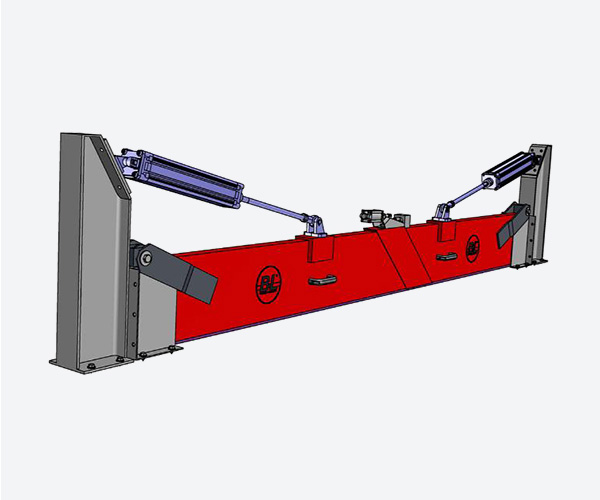 Dimensions

Standard height:

100–1000 mm

Standard length:

up to 12000 mm

Special situations:

upon request

Width:

50 mm
Suitable for crack-free surfaces with up to 20 mm (± 10 mm) of floor/ground unevenness, e.g. concrete, corrugated sheet metal, tiles, stones, etc.
The Doorway Spill Barrier is comprised of two trapezoidal, integral hollow aluminium profiled sections (elements). A compressible, highly adaptable special seal is affixed on its lower sides and end faces.
Both swivelling devices are securely mounted and sealed to the floor/ground and wall next to the opening to be protected. The closure bodies, firmly bolted in the hinges, are reinforced in the centre and provided with a mounting eye for pneumatic cylinders. A thrust-type tension device is also mounted on one of the closure bodies. Pneumatic cylinders are linked to the special mounts. Operating pressure 4-10 bar.
The Spill Barrier bodies and mounting fixtures are powder coated, preferably in "signal red" RAL 3020. The remaining metal components are galvanized or aluminium.

TÜV-certified safety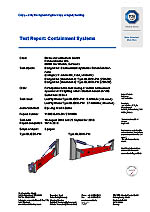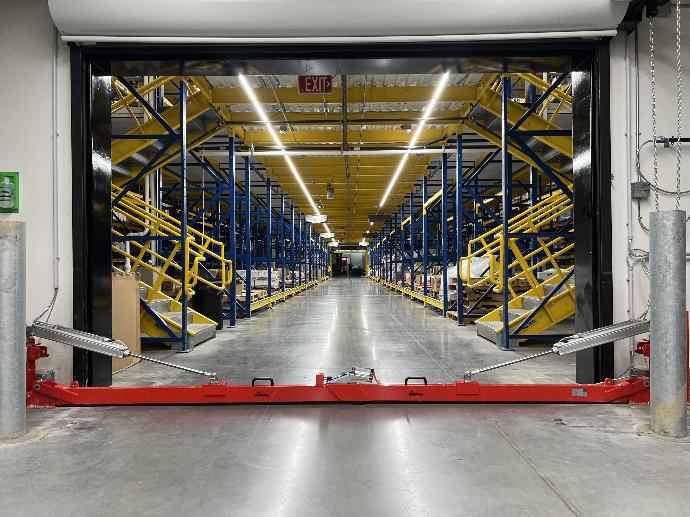 Feature One
Adapt these three columns to fit your design need. To duplicate, delete or move columns, select the column and use the top icons to perform your action.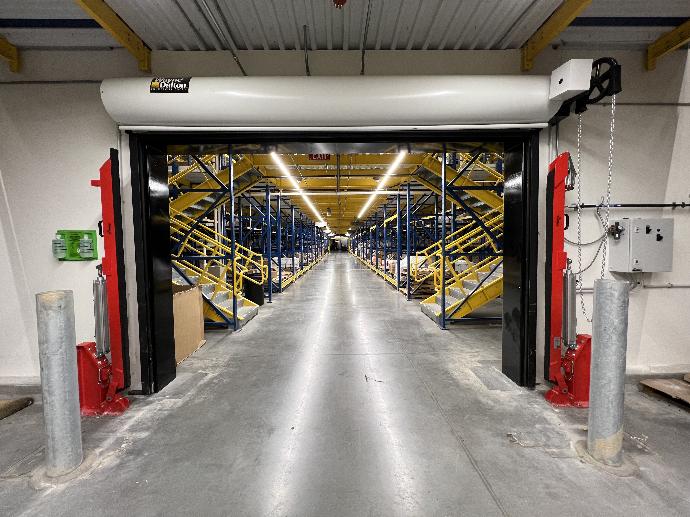 Feature Two
To add a fourth column, reduce the size of these three columns using the right icon of each block. Then, duplicate one of the columns to create a new one as a copy.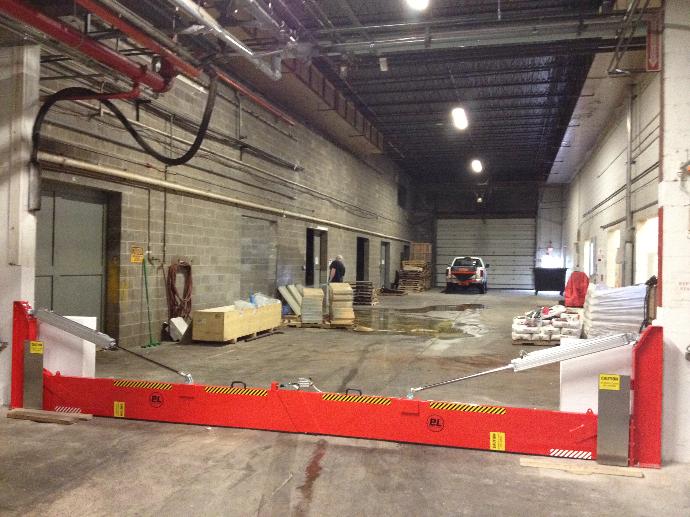 Feature Three
Delete the above image or replace it with a picture that illustrates your message. Click on the picture to change its rounded corner style.